Signs that durian is naturally ripe
Durian is a favorite dish of many people. However, some small businesses ignore consumers' health to sell drug-dipped durian to the market.
Here are the signs to tell whether ripe ripe or medicated.
May, June is the time when the durian begins to service. Durian will be transferred to all provinces to satisfy the "cravings" of many people addicted to durian. However, not all melancholy fruit reaches the consumers' hand also ripens naturally, some small businesses ignore human health to benefit themselves by soaking the melancholy medicine for a long time.
Recently, the clip recorded the scene of the man using the water shifts evenly on each durian, causing public opinion to stir.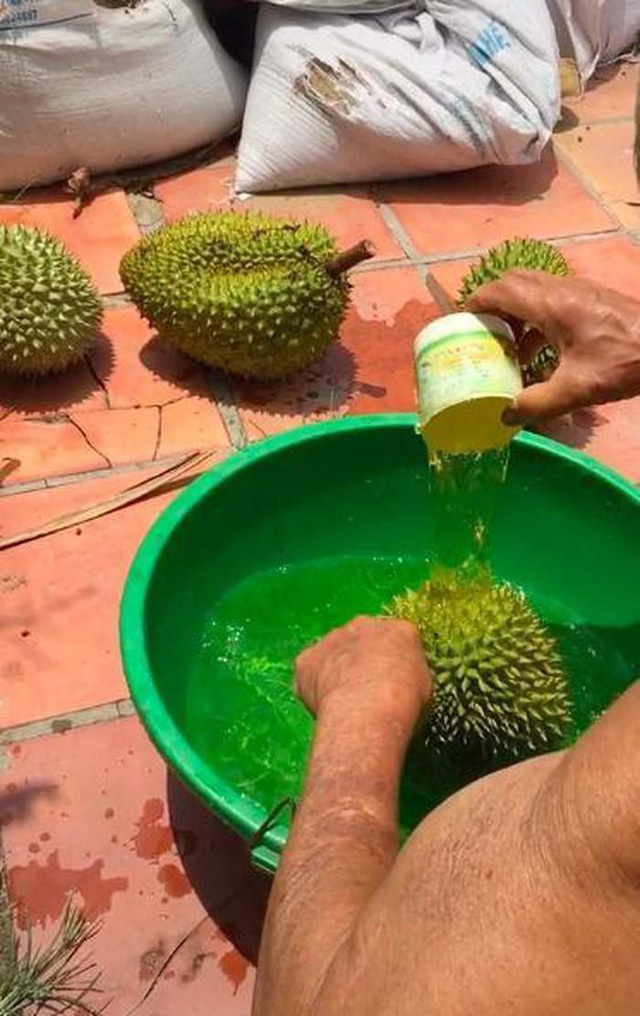 Sharing in Vietnam, Mr. Nguyen Minh Vuong (35 years old, owner of a durian garden in Binh Phuoc) thinks that it is normal. "Durian without drug dip, how can we send products to the provinces. If you want to eat a durian that has fallen or ripe, you must eat it at the base of the tree, it will be crushed ...", Mr. Vuong said. know.
According to Mr. Vuong, durian that is dipped after 2 days will ripen. From dipping until sold out for 5 days. Dried durian is still as sweet as natural.
Sharing of Mr. V. made many people shocked and scared. However, not all durians are sold chemically. Here are some tips to distinguish durian from natural ripening or medicinally ripe that housewives should understand when going to buy durian:
Stalk
If the durian is pressed to ripen with medicine, usually people will pick green fruits from the tree and bring back medicinal vinegar. Due to being left for longer, the stalk often wilt, rot or fall. Meanwhile, with naturally ripe durian, when using your fingers to gently press the stem, it will feel wet, even plastic flowing and fresh, the spikes look fresh, hard green.
Thorn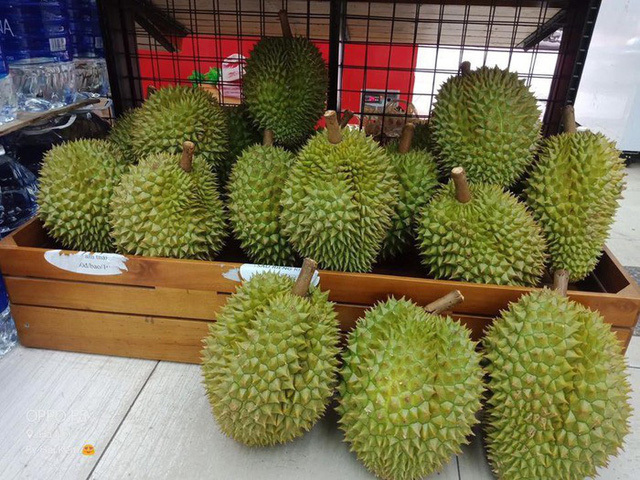 The old durian has large, very hard thorns, but the spines are slightly round, not pointed and tiny. With ripe fruit pressed or young fruit, when squeezing two spines close together, they will be soft, when eaten, they will not be sweet, easily embarrassed.
Bark
With the cracked fruit, when you press the hand in, you see the flesh of the fruit as hard as stone and the hand will be yellow as if you just touched the dye, it is a chemically immersed durian. Naturally ripe durian has softer flesh.
When separating the zone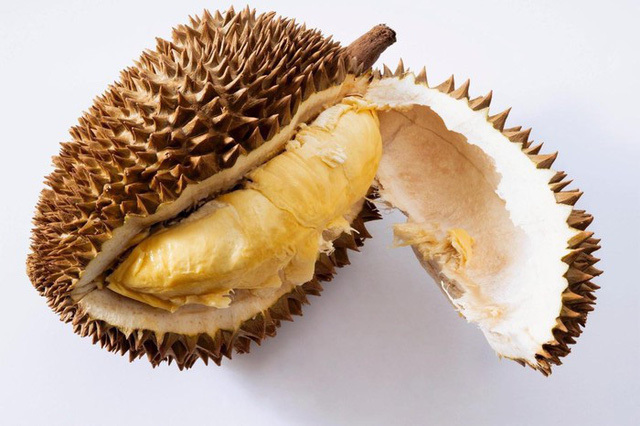 When durian is old and ripe, the slots on the fruit will separate, the shopkeeper separates the groove very gently, simply, just lightly separating on the left end, the shell will crack in each segment.
As for the young pods, it will take a lot of energy to separate the zone. Therefore, it is difficult to peel off the ripe durian, so some sellers only separate the middle part of the fruit for customers to see, not the left end.
Taste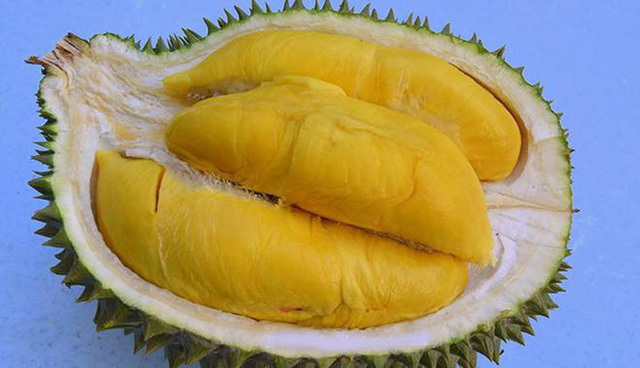 Durian is chemically soaked, when ripe, it has no characteristic strong scent, sometimes no smell. Naturally ripe durian fruit has a sniffle, and can still smell it from afar.
Fruit shape
Big or small size does not decide whether a durian is good or bad, but the rather important part is that the waist of the fruit must be evenly enlarged, not crooked.
The fruit is divided into very large and clear zones. Durians that are old and beginning to ripen have a slightly cracked outer shell, giving off a characteristic aroma. Do not choose durians that look too rigid, round like a rugby, without dividing into zones.
In addition, to know the delicious, quality or ripe durian fruit pressed, dipped in medicine, you can borrow the vendor's specialized opener to knock on the fruit or hold the durian fruit gently shake. If you hear the sound of "pop Bump" or "pop", that durian fruit is very delicious. And the knock that sounds like "curved" or "bong bong", you change to another left.
(According to GiadinhNet)